I believe in leaving bold, colourful strokes in life... and that reflects in my paintings.
Just like you, I've been on a lifelong pursuit to find my place in this world.
I've come to make big career moves, adopt a location-independent lifestyle, move to the other side of the planet, build my own business and share more of my art with this world.
Because wouldn't the world be a more beautiful place, if we all lived the truest, boldest versions of ourselves?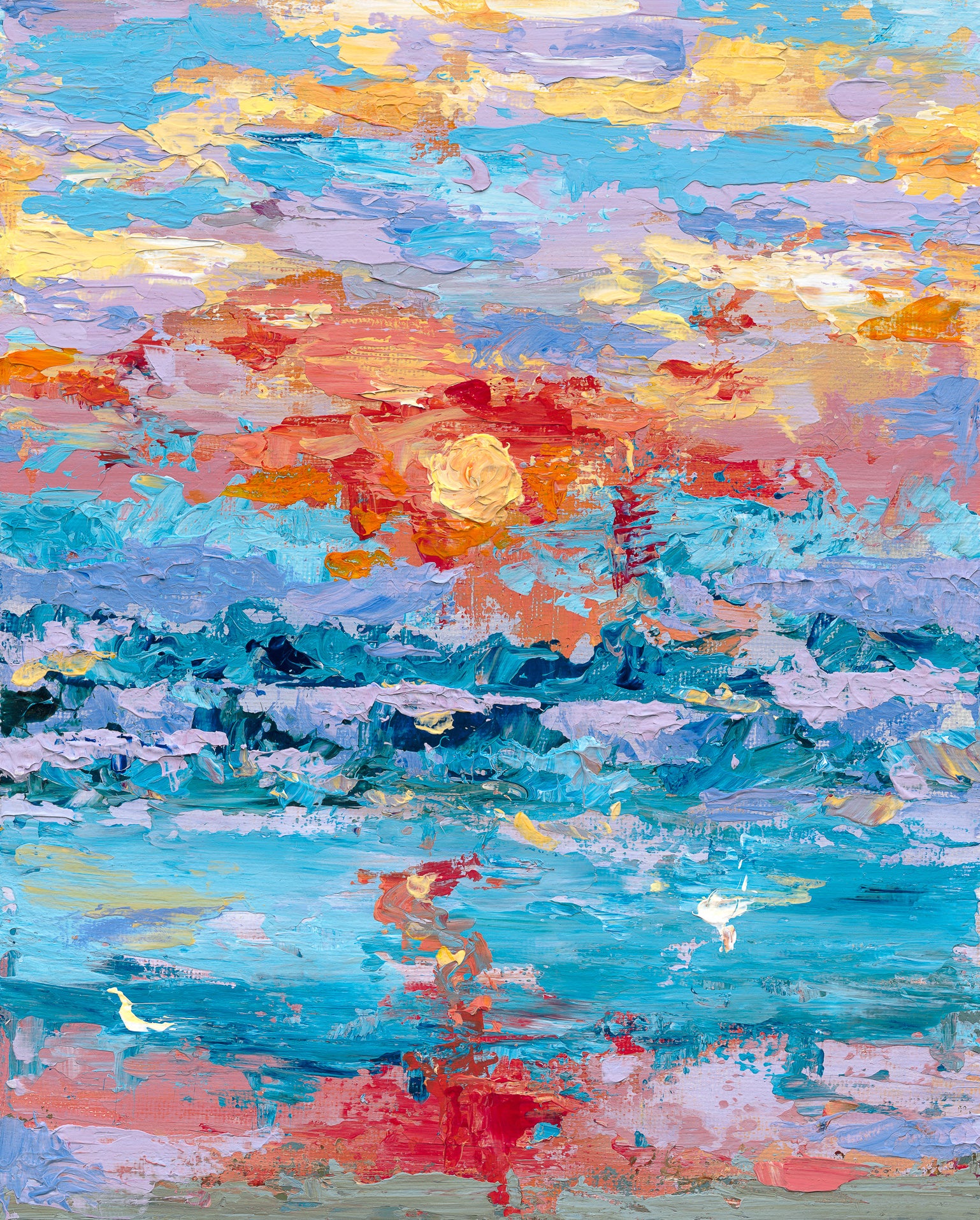 Process
My paintings are very textured
I mostly paint with a palette knife as I enjoy how loose, imperfect and textured the strokes turn out.
I find it ironic how imperfect strokes mount to a perfect painting… and isn't that just life?
I carry many hyphens, with artist being among my top favourite.
I went to school for engineering and own a web design agency where I help other artists sell their work online.
I'm passionate about bridging the gap between art and tech and empowering artists to take ownership of their business.
currently
I'm probably chill'n at my studio
Painting, creating websites, helping other artists step into their zone of genius.
the interior design bug
When I first started painting I was looking to create artwork to tie in my decor pieces. Nowadays it makes my heart sing every time I see collectors use my artwork as part of a gallery wall, or to anchor a large piece of furniture or add a splash of color to a dull corner.
I have a trade program for interior designers.
Contact me
Come say hi! I'm looking forward to meeting you :)